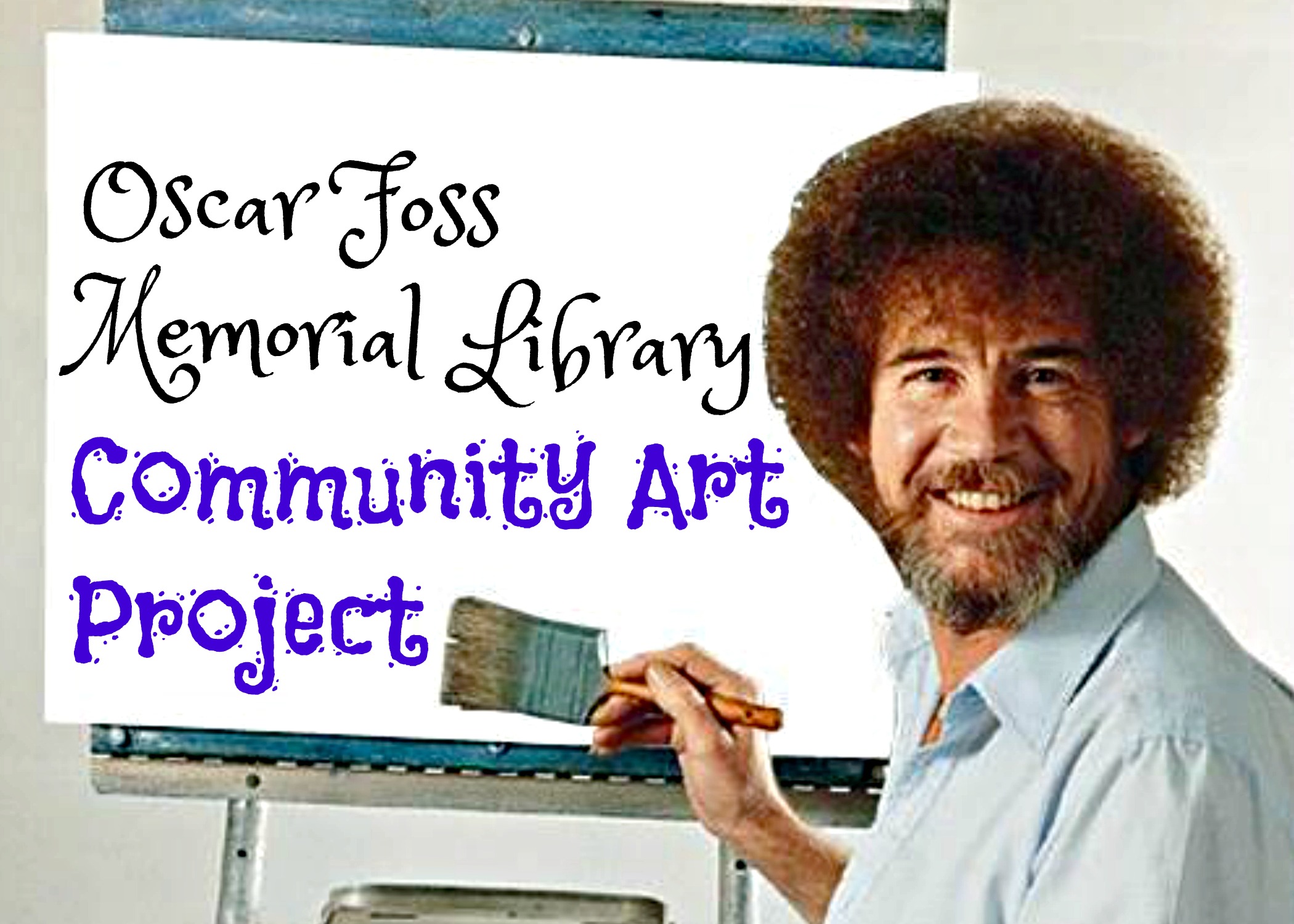 Show off your art skills with our Community Art Project!
Here's how it works:
Check out one of our YA/Adult coloring books (Game of Thrones or Bob Ross)

Complete a page. You can use colored pencil, markers, bits of paper, or any medium that doesn't affect the other pages in the book. You can choose to sign your work (or use an alias 😉 )

Return the coloring book with your completed page and receive your honorary Bob Ross Community Art Project Badge (shown below)
Once the books are completed, they will be put on display at the library!
(This project is for teens and adults, but we do have coloring books in our children's area as well!)